What should I do if my insurance company asks for a recorded statement during the claim process?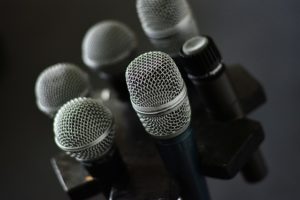 While you have a duty to cooperate with your insurer and a duty to provide a recorded statement during the claim process, not all recorded statements are alike. Often an adjuster will bring out a recording device and ask for a recorded statement at your first meeting, even while you are standing amid your rubble following your loss and in a state of shock. Sometimes the adjuster asks for a recorded statement of you, your spouse or relative over the telephone.
If an insurance company representative calls you for a recorded statement over the phone, here are a few tips we have learned from years of listening to people in this same situation:
If the adjuster insists upon completing a recorded statement, ask the adjuster to simply give you a copy of the questions they are reading and say you will submit written answers to any coverage or agent questions.
Be firm and polite, but protect yourself from letting your insurance company take advantage of your situation.
Avoid making recorded statements over the telephone. Politely request that questions be sent to you in writing (email, fax, mail, etc.). You may need to be persistent and ask several times before the questions are finally sent to you.
You have a duty to your insurance company to describe your LOSS, not your life! You should comfortably answer questions, for instance, related to the quantities, sizes and qualities of your house features and personal property.
Be cautious but not paranoid. Avoid answering "casual" questions not related to your loss, even if not recorded. The interviewer will be taking notes on your answers. You have no idea in what way your "casual" answer might influence your settlement process.
We recommend you politely refuse to answer any questions pertaining to the initial purchase of your insurance policy or your policy limits. All the policy information they need should be either in your policy application or obtained by your agent when you got your policy.
If you have already recorded a statement, send a letter or email to your adjuster requesting that a written transcript and a copy of the audiotape be sent to you within two weeks.