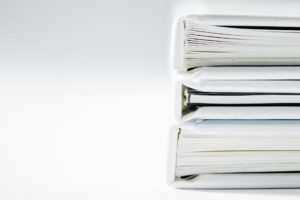 Each part of your loss requires a different type of documentation. The documentation for the loss of your house is called a Scope of Loss. Like your personal property inventory, the Scope of Loss is a detailed itemization of the quantity and quality of every component of your lost home. However, the Scope of Loss will also include all the construction costs necessary to repair or rebuild your lost home.
After your insurance contract (policy) and your insurance Declarations Page, the Scope of Loss is probably the most important document you will need to receive a fair and full settlement following an insured loss.
Where to Start
Because most general contractors are not familiar with the Scope of Loss process, you may need a specialist. A Scope of Loss represents the total cost, including "hard costs" (labor and materials), "soft costs" (fees supervision, etc.), and overhead and profit, to replicate your lost home. It is not an estimated cost per square foot.
Having a contractor representing YOU through the Scope of Loss process is of utmost importance to make sure they catch everything. Just think of it as a second set of eyes. All works of importance (books, building plans, etc.) have some sort of stop-gap measure to verify the integrity of the work. This might be the most expensive and most important work you will complete. Don't shortchange yourself.
You will need to start gathering information about your home to give to the contractor you hire. Please note that you will need more detail than is listed here to create a full Scope of Loss, but this will get you started on understanding what you need to think about and areas to research.
Floor plan of your house
Plot Plan of your property
As many pictures as you can find (friends, family and neighbors might come in handy here) that show the interior and exterior of your house
Construction details of your house including

Number of stories, size of garage, information on the roof and foundation, location and type of utilities, type of heating and air conditioning, fireplaces, windows, entrance doors, garage doors and interior door information.
A description of cabinets, countertops, backsplash, appliances, plumbing fixtures and trim, hardware, floor and wall covering, switches, outlets and lighting fixtures for each room.
Special ceiling conditions and heights, especially if they were shorter or higher than the standard 8-foot height.
Read the post, "What is a Scope of Loss?" for more info on the Scope of Loss.
More detail can be found in Chapter 5 of our free eBook "A Survivor's Guide to Insurance"