Meetings for West Fire Survivors have been scheduled every other Tuesday through the end of the year. We've skipped holiday weeks and will announce 2019 dates once they're scheduled.
Tuesday, Mar 19
6:30 PM
Alpine Library @ 1752 Alpine Blvd, Alpine, CA.
We've moved to a Round Table type discussion where we can share where we're at in the recovery process and learn from each other.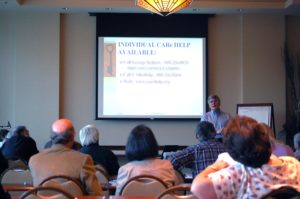 Answers to insurance questions are the number one thing disaster survivors need for a successful recovery. CARe is here to help. Some typical questions survivors have are:
Should I sign that?
What is a public adjuster?
What is underinsurance?
What duties do I have to my insurer?
What is a scope of loss?
How do I make my personal property inventory more manageable?
Join us for the first insurance recovery meeting for West Fire survivors…and get your questions answered!