WHY WE'RE NEEDED
Navigating the maze of recovery is an overwhelming task to many survivors. We help ease that burden by educating people so they can help themselves through the process.
OUR EXPERIENCE
All CARe volunteers and staff have lost their homes and successfully recovered from fire or earthquake disasters. They've been there and understand the needs of disaster survivors. It is the passion for "paying it forward" that draws survivors back to our organization to help survivors of the next disaster.
OUR BACKGROUND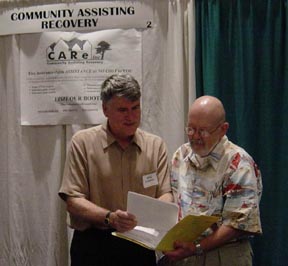 CARe was created in response to the 1994 Northridge Earthquake and devoted its first seven years to helping survivors navigate the often difficult road to recovery. Due to the overwhelming number of claims resulting from the earthquake, we honed our knowledge of the insurance claim process. Since that time, CARe has helped tens of thousands of survivors devastated by a range of natural disasters: from hurricanes in the Southeast and tornadoes in the Midwest, to Southwest wildfires and California firestorms. As a result of our work after the 2007 Southern California wildfires, more than 40 million dollars above policy limits has been reclaimed from reluctant insurers into fire-devastated communities.
---
Next Steps