CARe News
Details

Written by

Lila Hayes Zubik
It's been almost a year since an unusual May wildfire marched up a canyon behind Jeffrey Gilmore's suburban Carlsbad home and turned it into a pile of blackened rubble. After months of paperwork and construction, the home's rebuild is set to wrap up in July — and it can't come soon enough for Gilmore and his wife, Mashalle, who were the original owners of the property and plan to retire there. 
Read More:
http://www.utsandiego.com/news/2015/may/13/first-anniversary-2014-wildfires-cocos-poinsettia/
---
Details

Written by

Lila Hayes Zubik
Seeking the beauty of nature, Americans just can't stop building houses among trees that will, sooner or later, go up in flames.
"It is truly a when, not if," Sean McVay, a homeowner in Evergreen, Colorado, said of the threat that a wildfire will tear through his wooded community in the Rocky Mountain foothills west of Denver. But that doesn't mean he plans to move. McVay bought the house last year. Like most homeowners there, he's an outdoor enthusiast. 
Read More:
http://www.nbcnews.com/science/environment/billions-dollars-real-estate-risk-wildfire-experts-say-n343586
---
Details

Written by

Lila Hayes Zubik
Minutes after the California Public Utilities Commission levied a record $1.6 billion penalty against Pacific Gas and Electric Co. on Thursday for the deadly San Bruno pipeline explosion, the state's top regulator said the utility is still plagued by gas-system problems, shrugs off even the harshest sanctions and may be too big to operate safely. 
Read More:
http://www.sfgate.com/news/article/State-regulator-says-PG-E-may-be-too-big-to-6189467.php
---
Details

Written by

Lila Hayes Zubik
Your home has suffered serious damage. Perhaps the cause was a fire, flood, storm, burglary, or vandalism. In any case, you believe you are covered, file your insurance claim, only to have it denied. 
Read More:
http://www.10news.com/financial-fitness/what-to-do-if-your-homeowners-insurance-is-denied
---
Details

Written by

Lila Hayes Zubik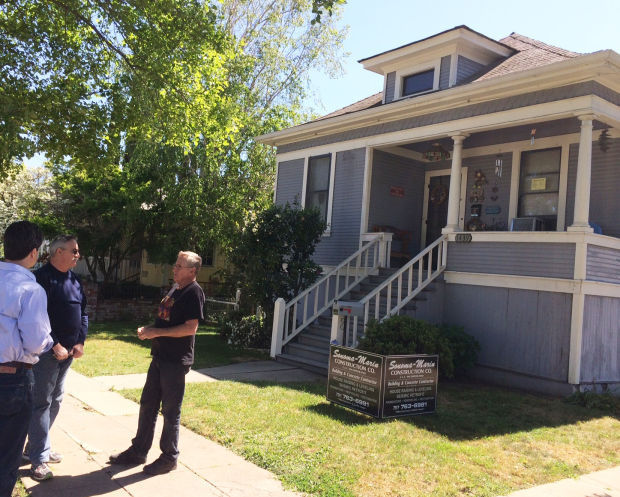 Seven months after the 6.0-magnitude earthquake hit Napa, Lindajean Folline and Stephen Wise still live in a yellow-tagged house in central Napa. But help may be on the way.
On Thursday, Dan Grant, a retired contractor who volunteers for the newly formed Napa Earthquake Recovery Group, came to the G Street house, clipboard in hand, to assess the damage. 
Read More:
http://napavalleyregister.com/news/local/new-group-begins-offering-earthquake-aid/article_406ca53c-76af-5744-84c8-751c403be1e0.html
---