CARe News
Details

Written by

Lila Hayes Zubik
As a result of an East County Magazine (ECM) inquiry, San Miguel Fire District's Board voted this week to make its finance committee a permanent standing committee, which means that the committee's meetings will now be open to the press and public. 
Read More:
http://www.eastcountymagazine.org/san-miguel-fire-votes-open-finance-committee-public-press
---
Details

Written by

Lila Hayes Zubik
The California Earthquake Authority announced Tuesday that it is working with the City of Napa to learn more about how single-family houses fared in the South Napa earthquake that occurred Aug. 24.
Many of the older houses in Napa are particularly vulnerable to earthquakes. Experts hope that by understanding how those homes were affected by the quake, they will gain insight into the effectiveness of retrofitting techniques that can be used elsewhere around the state, according to the CEA. 
Read More:
http://sanfrancisco.cbslocal.com/2015/02/24/napa-earthquakes-effect-on-single-family-houses-subject-of-new-study-offering-gift-cards-to-homeowners/
---
Details

Written by

Lila Hayes Zubik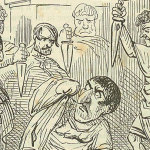 Whether a policyholder can assign their bad faith claim to someone else is an interesting question—that is, if you find insurance issues and assignments interesting like I do; if not, then reading about assignments in insurance can be a cure for insomnia. Anyway, in my last post on this topic, we discussed a Pennsylvania case allowing a policyholder to assign their bad faith claim to another person. This post will look at Florida law on the topic. 
Read Part One Here:
http://www.carehelp.org/923-hottopics/headline-news/1226-can-a-policyholder-assign-their-bad-faith-claim-to-a-third-party
Read Part Two Here:
http://www.propertyinsurancecoveragelaw.com/2015/02/articles/bad-faith/can-a-policyholder-assign-their-bad-faith-claim-to-a-third-partypart-2/index.html
---
Details

Written by

Lila Hayes Zubik
The 2015 @CoreLogic Wildfire Hazard Risk Report examines the residential properties potentially exposed to wildfire risk in 13 western states. This report provides a comprehensive evaluation of the total number of properties at each risk level, along with the estimated reconstruction value of the single-family residences at risk in the region. In addition to the total estimate, a summary of the properties at risk and the associated single-family home reconstruction cost is provided for each individual state, as well as tables that provide similar information for several metropolitan areas across the country.
Read More:
http://www.corelogic.com/about-us/researchtrends/wildfire-hazard-risk-report.aspx?WT.mc_id=twtr_150226_1vm8g#.VO-fuXzF9Ao
---
Details

Written by

Lila Hayes Zubik
This past weekend, while the East Coast was getting buried under snow, parts of the West Coast—including Northern California—were hit hard by powerful rainstorms with high winds that downed trees and disrupted power for many. To those who live elsewhere, Californians make a big fuss about rain, and the news media does its part in adding to the hype. While the rain from this storm will likely not have a big impact on the current drought situation, rain is still something that the state needs a great deal of, but preferably not at once. 
Read More:
http://www.propertyinsurancecoveragelaw.com/2015/02/articles/insurance/parts-of-california-hit-hard-by-the-powerful-rainstorms-homeowners-may-want-to-consider-flood-insurance/index.html
---